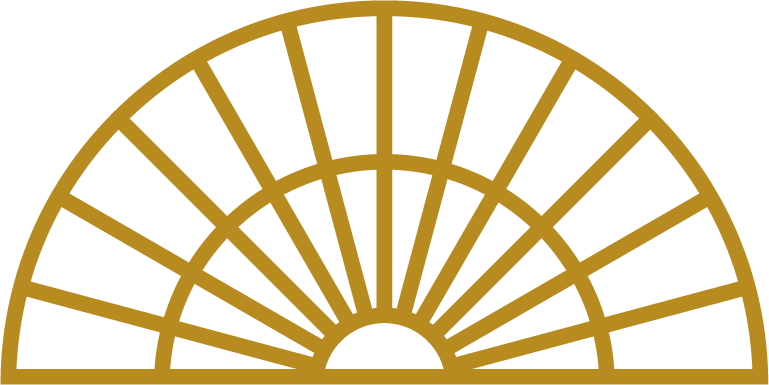 The breakfast
Like at home
Breakfast is served from 8.00 to 10.00, in an elegant room complete with a library available for guests. Paraphrasing Virginia Woolf who, in "A room of one's own", affirmed that there cannot be good love, good friendship and good discussion if there is no good meal, we too can say that a breakfast "like at home", like the one served by Cristiana represents the essential preamble for living with others, the essence for a day starting fool of joy and harmony. You can thus find fresh milk, coffee, American coffee, tea and herbal teas, orange juice and fruit and vegetable extracts, yogurt and cereals, homemade cakes, biscuits and pancakes. Not to mention the cheeses of the "Caseificio Buon Pastore" , always present at Casa Gugù.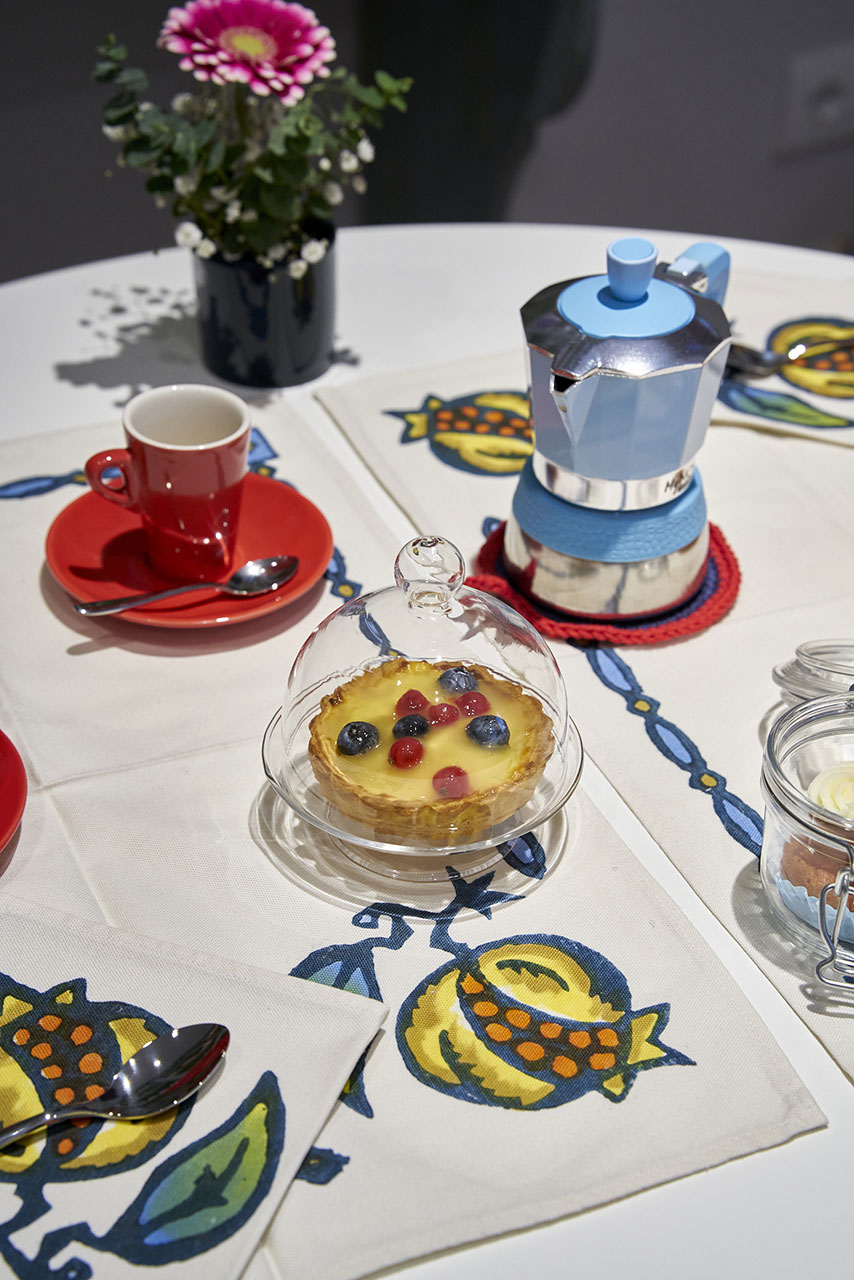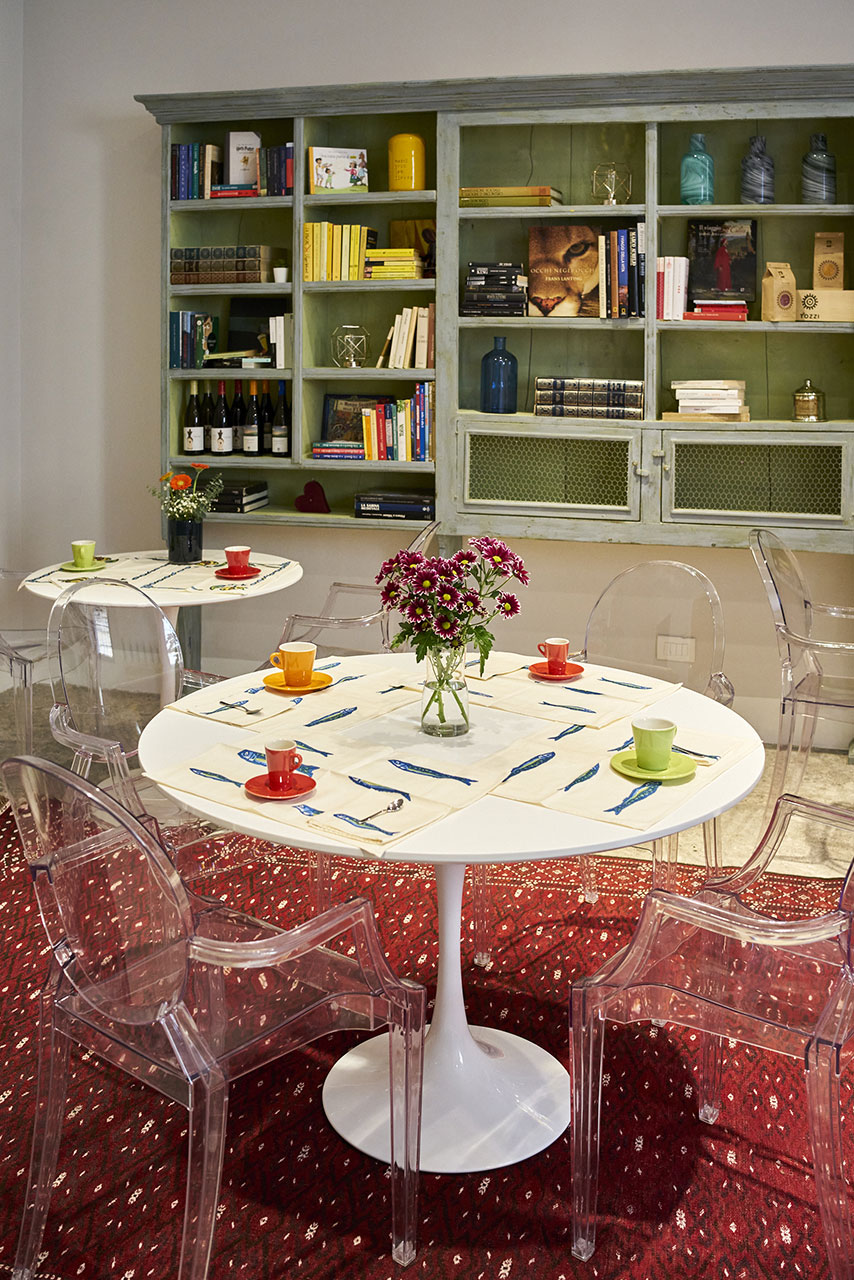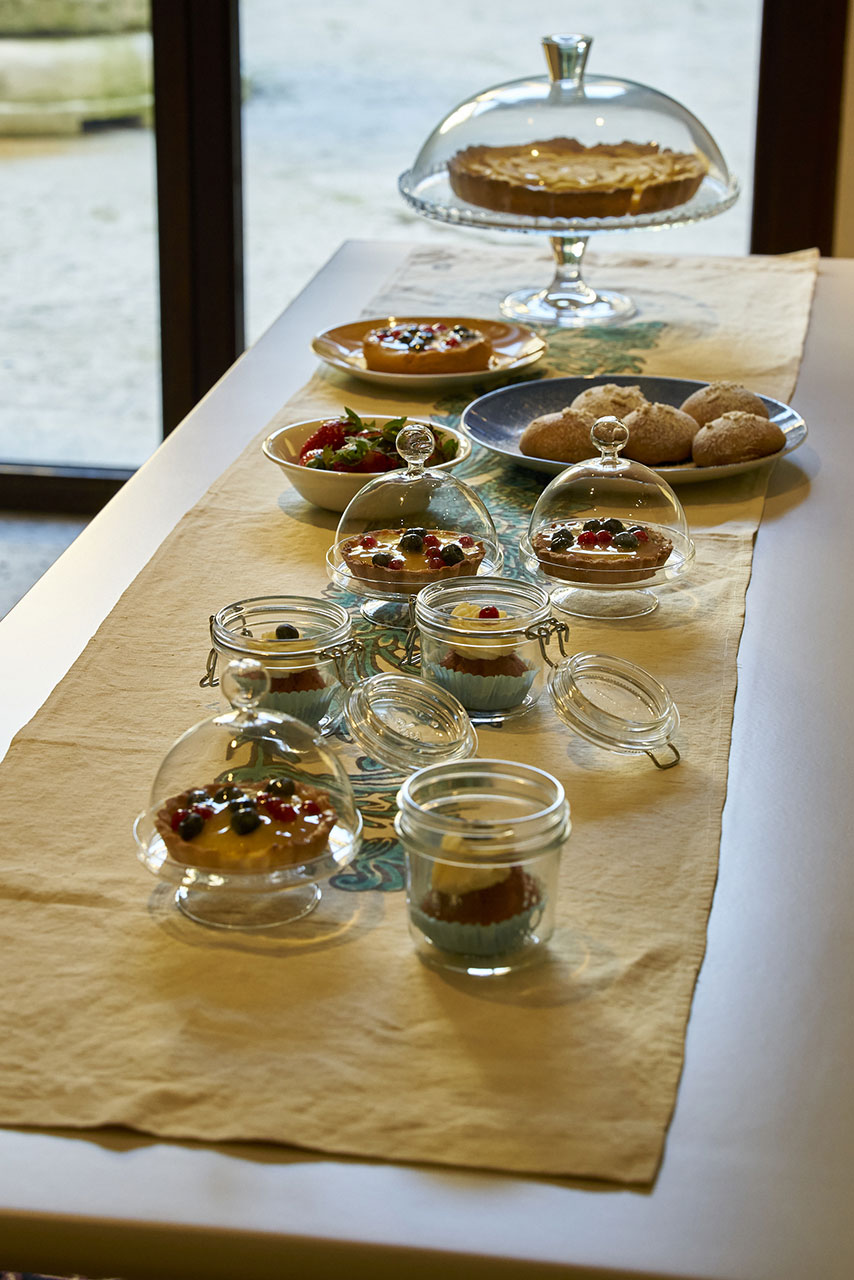 Other services
Endless leisure opportunities
Rest, relaxation, fun, a good breakfast, but also nature and physical activity. The opportunities for recreation are endless. A walk in the city streets, a visit to museums, an ice cream on the seafront or even a ride on the bicycle path. Casa Gugù offers, for the completeness of the holiday, free bicycles use to each guest and e-bike rental service.
* Animals not allowed / the building doesn't have an elevator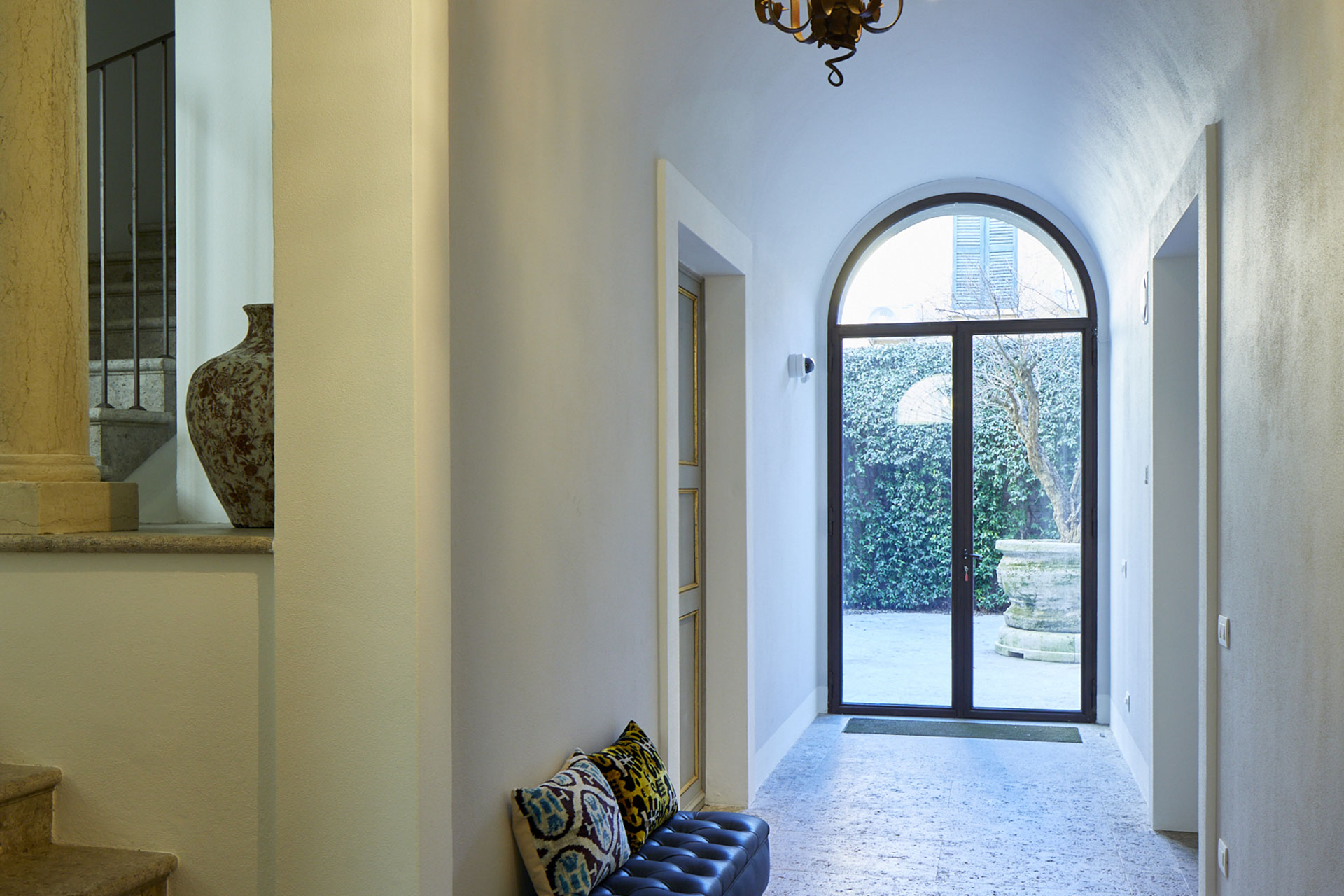 Lovely outdoor space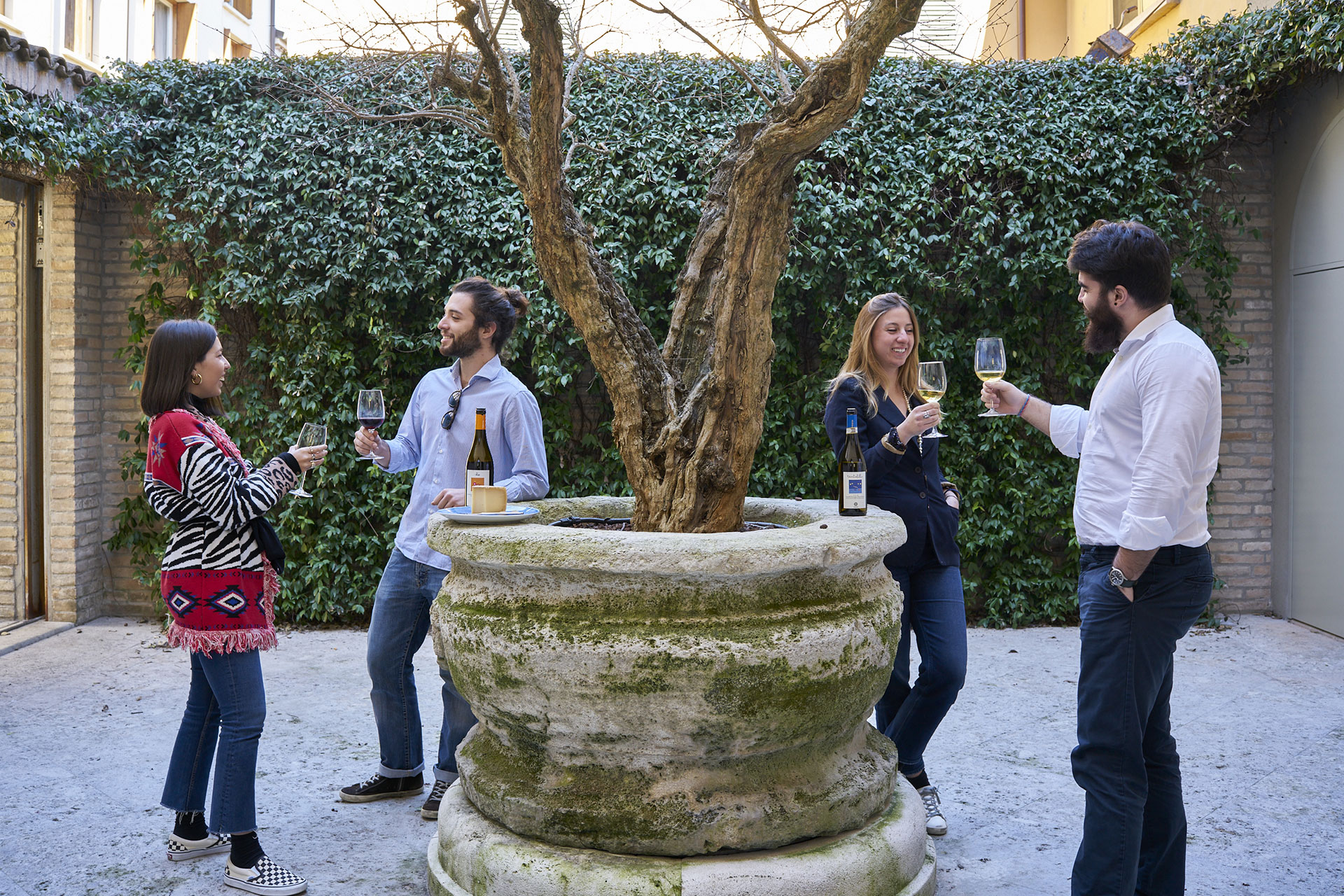 e-bike rental service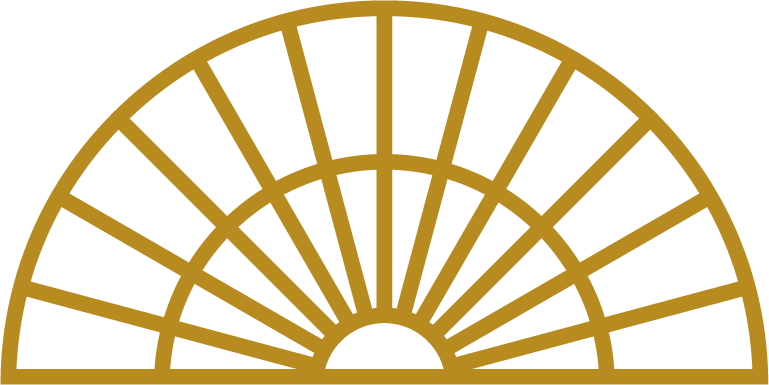 The Pomegranate tree in the Well
Inspiration of many poets
And to relax after a day admiring the art in Ravenna, or for a siesta after a workday, in the summer also for breakfast, waiting for you on the ground floor of the Room & Breakfast, a charming private courtyard where you can chat or read a book besides an ancient well where a pomegranate tree has been planted. This plant has been an inspiration of many poets throughout history, such as Federico Garcia Lorca, which to the fruit with red grains; he dedicated a poem, consecrating it in his Pomegranate Ode "It is the perfumed pomegranate / a crystallised sky. / Each grain is a star / Each veil is a sunset ……." [….]